#Tasmaniapodiatryjobs #Treechange #Seachange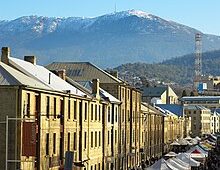 Two Podiatrists required
Start date flexible, from September 2023 to January 2024
We are a leading Hobart Podiatry practice with a beautiful, purpose built, stand alone practice incorporating an onsite footwear store and a warm and friendly team of staff.
We like to focus on a comprehensive, thorough, 'whole person' approach to patient care. To help facilitate this, we offer extended consults (30-60 minutes) to allow clinicians to provide effective and lasting solutions for their patients.
We currently have openings for two new Podiatrists with great communication skills, a friendly but professional attitude and a desire to practice to high standards to achieve the best outcomes for clients.
Senior Podiatrist position
We are looking for an experienced practitioner, with 4+ years experience, with great diagnostic, treatment, communication and biomechanics skills, to help with our high caseload of Paediatric and adult biomechanics patients along with providing some routine Podiatry services, nail surgery, diabetes assessments plus footwear assessments & fitting. Experience in dry needling would be an advantage however training could be offered to interested applicants.
Work days can be from 2-5 days per week/ hours flexible. Salary permanent part or full time, $90-$110,000 pro rata, plus super, plus bonus structures available. Salary dependent upon skills and experience.
Initial relocation funding or education allowance provided, with ongoing support for continued education.
Junior Podiatrist position
This role would suit a confident newer graduate or Podiatrist with 1-3 years of experience. Work experience in all facets of Podiatry practice offered. Mentoring and in-house education from senior clinicians provided. Work Days/ hours by agreement.
Salary $75-85,000 pro rata, plus super plus bonus structures available. Salary dependent on skills and experience.
Initial relocation funding allowance or education allowance offered, with ongoing support for continued education
Our practice
We offer a warm, friendly but professional work environment in a beautiful building. A high level of administrative and clinical support and assistance is provided throughout your day so you can focus on patient care. Paid parking is provided along with great coffee!
Our referral base is very strong, creating an interesting and rewarding caseload and includes word of mouth referrals, GP's, Orthopaedic surgeons, Rheumatologists, Paediatricians and Physiotherapy colleagues. You won't be cutting toenails all day in this role, but using all your skills and training to really help people stay comfortable and active!
We use external orthotic labs for custom orthoses plus we have an onsite orthotic lab to enable manufacture of simple devices/insoles, on the spot customisation of medical grade moulded orthotics and modifications to custom devices. We stock a broad range of appliances such as orthoses, braces, moon boots, and some consumables.
We have a well stocked, onsite footwear store, which offers Podiatrist approved, comfort and orthotic friendly footwear by popular brands including Ziera, Propet, Klouds, Xelero, Silver Lining, Dr Comfort, Vionic and Revere.
Whilst caseloads span the full range of Podiatry, with higher than average musculo-skeletal referrals, opportunities are available for clinicians to focus and grow their caseload in their particular interest areas.
Work days and hours can be flexible, to help you manage family and lifestyle.
Mentoring and support from senior clinicians is available with a practice culture focused on keeping our clients moving and pain free and the importance and enjoyment of ongoing learning.
Podiatrists looking for a lifestyle change to Tasmania are strongly encouraged to apply.
If this sounds like you, or you'd like to know more, please contact Principal Podiatrist Fleur Fewster for a confidential discussion on 61 3 62231011 or forward your enquiries or CV in confidence to: [email protected]
For further information on our practice, our store and Tasmania:
https://www.facebook.com/hobartpodiatrist
https://www.discovertasmania.com.au/places/hobart-and-south/